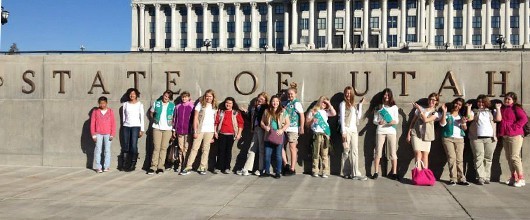 GSLE
Girl Scouts aren't simply joining a club or selling some cookies; they're becoming leaders interested in making the world a better place. Girl Scouts offers girls something that nothing else can--the Girl Scout Leadership Experience. Why is this important? It has proven results!

Virtually every female astronaut who has flown in space has been a Girl Scout.

Dr. Drew Filpin Faust, the first female president of Harvard University, was a Girl Scout.

Katie Couric, the first woman to anchor a network evening newscast, was a Girl Scout.

 70% of female Senators were Girl Scouts.

Girl Scout Alumnae rank themselves at 79% perceived success in leadership while Non-Girl Scouts only rank themselves at 62% perceived success in leadership.

Girl Scouts are more academically successful than non-Girl Scouts.