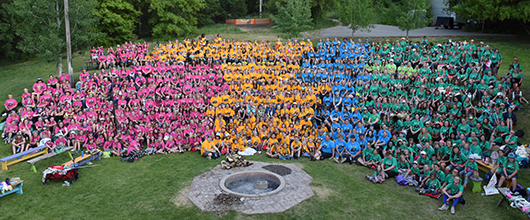 Camporee
Camporee is an opportunity for Girl Scouts from across the state to gather, meet, share, laugh, and experience the outdoors. Sing your heart out at our campfire, explore Trefoil Ranch, swap with friends old and new, and dance the night away under the stars! Camporee provides a great troop camping experience for first-time campers or experienced troops.
Save the Date for Camporee 2023!
June 14-16, 2023 | Trefoil Ranch
$75 per person, $10 extra per person for platform tents and cabins
Registration Information

Registration will be open February 6 at 12:00 p.m. – February 8 at 11:59 p.m.
New for 2023 – Due to the high demand for Camporee in 2023 and to give everyone an equal chance to attend, troops will be selected via lottery after registration closes. 
Troops will be notified of placement in Camporee by February 13.
More information on Camporee 2023 coming soon!