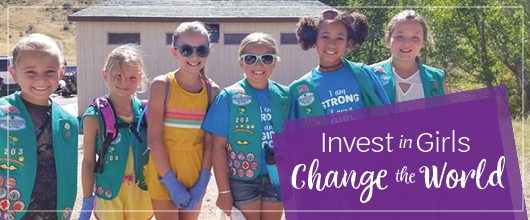 At Girl Scouts, we know that when given the opportunity, girls change the world. When you donate to Girl Scouts, you are building the next generation of female leaders. What does your donation do when you support Girl Scouts? 
$25 funds a girl's membership for a year, giving her new experiences and opportunities
$50 sends a girl to Camp Cloud Rim or Trefoil Ranch giving her a weekend of valuable mentoring
$100 purchases supplies for girls in an outreach program, helping set them up for future success
$250 sends a girl to a week of day camp, allowing her to explore the outdoors
$500 sends a girl to a week of horse camp, allowing her to grow confident in her ability to face challenges
Thank you for choosing to invest in girls!