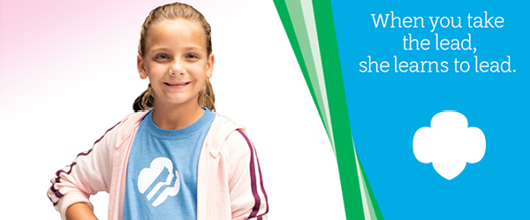 Volunteer Appreciation
You Bring the Power of Girl Scouting to Girls- Thank You, Volunteers!
Things may look and feel very different right now, but what hasn't changed is the outsized impact you continue to have on girls' lives. When you take the lead as a volunteer, girls discover that they too can take on leadership roles and change the world. 
See our Volunteer of the Month!
Families and Girl Scouts, share the love!
Show your favorite Girl Scout volunteers, like your troop leader or your cookie manager, how much they mean to you. Even if you can't see them in person right now, here are a few ways to show you care:
Call or video chat with them!
Personalize one of our predesigned card templates, one for younger girls and one for older girls. Add a straight-from-the-heart message then text or email it to your volunteer/s. They'll love hearing how they've made a difference in your life!