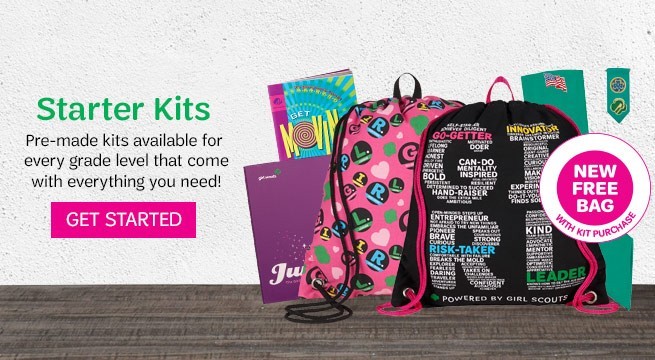 Welcome to the shops of Girl Scouts of Utah!
We bring you all the latest in GS gear and the best in gifts and souvenirs. You'll find something for every Girl Scout grade level or volunteer. Visit one of our three local shops (hours and location below) or shop online for unique merchandise and collectibles.
Salt Lake City Shop

445 East 4500 South #125
Salt Lake City, UT 84107
(801) 716-5141
Shop Hours  
Monday - Friday 9:00 am - 6:00 pm
2nd & 4th Saturday of every month 10:00 am - 2:00 pm
Ogden Monthly PopUp Shop
3564 Lincoln Avenue #4A
Ogden, UT 84401

Shop Hours
Friday, November 16 10:00 am - 5:00 pm
Saturday, November 17 9:00 am - 3:00 pm
American Fork Shop
215 North Center Street
American Fork, UT 84003

Shop Hours  
Tuesday, Wednesday, and Thursday 12:00 pm - 6:00 pm
Beginning November 10, 2018:
2nd Saturday of every month 10:00 am - 2:00 pm
Additional Shop Information
All locations will be closed on holidays observed by GSU.
Email special orders to girlscoutshop@gsutah.org
Every shop and online purchase supports our local council and the girls and adults we serve.
Only council shops accept Activity Credits. You may email your order to us at girlscoutshop@gsutah.org and we will ship to you for a nominal fee.
For more information contact:
girlscoutshop@gsutah.org or call 

801-716-5141