Our offices are closed July 18-20 for staff training and on July 24 to observe the State Holiday - Pioneer Day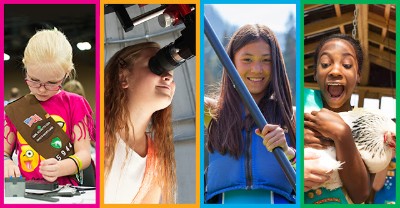 Girl Scouts releases new badges in environmental stewardship, space science, robotics, and more to help girls create positive change in their communities—and beyond.


Today, Girl Scouts of the USA (GSUSA) rolled out 30 new badges and 2 new Journeys (available now!) exclusively for girls ages 5–18—enhancing the time tested, one-of-a-kind leadership experience that has prepared countless women and girls to excel in life. The new programming will prepare girls to address some of society's most pressing needs through hands-on learning in cybersecurity, environmental advocacy, mechanical engineering, robotics, computer science, and space exploration.
Continue >