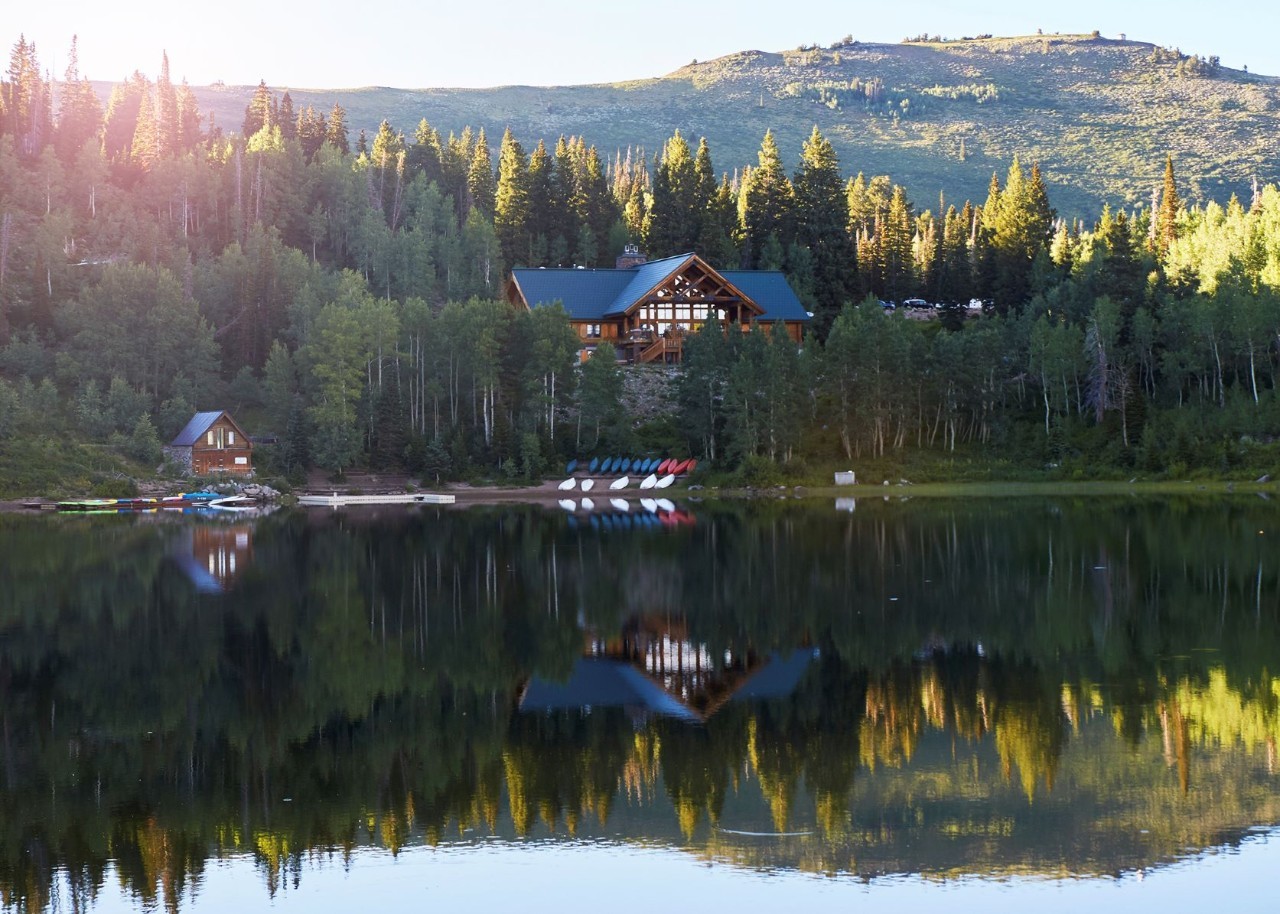 Camp Cloud Rim sits at 9,200 feet on the shore of scenic Lake Brimhall in the mountains above Park City, Utah. It's accessible by car from May through mid-October, weather permitting. 
During the fall season (Mid-August thru September), Camp Cloud Rim has a main lodge, six cabins, and a smaller area within the lodge designated as the staff lounge available for rent. During the winter months (October thru May), the lodge is the only building available to rent and the rental group must provide their own access to the camp via snowmobile, snowshoes, skis, or snow cat. 
A large amphitheater with two large fire pits sits above the lake shore next to the main lodge and serves as a meeting place for outdoor activities, campfire programs, and even outdoor cooking. There are several mountain lakes located on the property with established hiking trails.