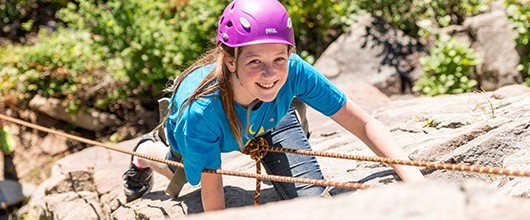 Activity Approvals
Previously known as High Adventure Approvals, Activity Approvals relate to activities troops can lead themselves or book with outfitters that require council approval. Opportunities such as horseback riding, whitewater rafting, ziplines, and more can be approved if an outfitter meets GSUSA's Safety Activity Checkpoints and insurance requirements.

Please refer to the most recent version of Safety Activity Checkpoints on the Forms & Documents page to find out if your activity needs council approval or not.

Getting activities approved
If your troop wishes to do an activity that requires approval, please fill out the Activity Approval Survey to begin the process of getting an outfitter approved. Note that it can take 4-6 weeks to approve new vendors; even if some details are not set yet, submit the activity and outfitter as soon as possible to give council staff time to approve them or suggest alternative options.
To submit an outfitter and activity for approval, fill out the Activity Approval Survey with the activity and company's information. Once submitted, council staff will review the submission and reach out with questions, updates on the approval process, and if the outfitter/activity has been approved or not.
To get some inspiration for activity ideas and to see outfitters that have been approved over the last few years, check our Outfitter Reference List. Outfitters listed on this document are for reference only. Troop leaders still must go through the Activity Approval process to participate in activities run by these organizations.

Council Led Trips
At Girl Scouts of Utah, girls can experience unique high adventure activities led by the camp staff. Trips occur throughout the year and include rock climbing, stand up paddleboarding, winter camping, overnight canoe trips, and more!
Check out our Activity Calendar for upcoming events!